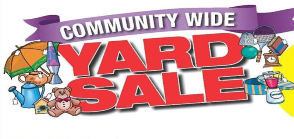 Let's Do It Again!
HUGE PLEASANT VALLEY YARD/CRAFT Sale!
Held at the Howard Hall, 5510 County Road 45, Howard, CO September 23, 2017, Starting at 8am going to 3pm
Inside 8′ table or 10′ x 10′ outside space
Light lunch for sale.
Come browse around or call Stacy 371-8721 to reserve a table or space!